For Homes Built 2012 - 2016
Three steel mesh manufacturers pleaded guilty to criminal charges. What might this mean for you? Information below and Register to Find Out about the Steel Class Action.
What Happened?
In 2011 the building code changed, requiring 500E (E stands for earthquake) steel reinforcing mesh used to build homes to have a ductility standard of 10% which means it will bend further before breaking, making it significantly safer in the event of an earthquake, particularly in multi-storey buildings.
Between 2012 and 2016 a great number of Canterbury home owners built new homes as part of the earthquake recovery effort. Unfortunately, during that period, some steel manufacturers sold steel reinforcing that did not meet the new standard.
Adina Thorn Lawyers contacted EQCfix.NZ as she thought some of our followers might be interested in knowing more about the possible class action.
About the Steel Class Action
The proposed class action is being organised by Adina Thorn Lawyers. It is fully funded meaning claimants will face no out of pocket costs, as all the legal, technical and court costs involved will be picked up by the funding organisation while the funding agreement is in place, in return for them gaining a share of any successful outcome.
Like with almost all class actions, you need to register to access more information. You are not obligated by registering. You can opt out of receiving information at any time.
steel manufacturers found guilty
The Commerce Commission issued criminal proceedings against four steel manufacturers under the Fair-Trading Act. They did this because they believed the steel mesh being sold to residential property owners did not meet the required Standard.
Those four manufacturers are:
From 2012, steel mesh providers were required to provide Grade 500E mesh for it to be Building Code compliant. The grading change was made because of the 'poor ductile performance of reinforcing mesh in the Canterbury earthquakes. Grade 500E reinforcing mesh allows better ductile performance which will reduce damage during earthquake shaking and ground movement' (source MBIE).
"Steel & Tube has pleaded guilty to 24 charges of making false and misleading representations about its steel mesh products." "The NZX-listed steel products maker faced 29 charges of breaching the Fair Trading Act in a prosecution brought this year by the Commerce Commission. That followed a complaint laid in 2015 about mesh used in housing and driveway construction not meeting required standards." (source RNZ).
TNVZ recently interviewed Adina Thorn and spoke to Ruth, a concerned property owner. To watch the video click the link below, or on the image to the left.
75% OF NON-COMPLIANT STEEL MESH CUSTOMERS WHO HAVE JOINED THE CLASS ACTION ARE FROM CANTERBURY
The steel mesh in question was sold across New Zealand and widely used in properties built between 2012 and 2016, during the rebuilding of Canterbury after the quakes, hence the large number of properties with the non-compliant steel mesh. The rest are primarily in Auckland and elsewhere around the country.
From the Beehive: "The Government is tightening the requirements for verifying that steel mesh used in New Zealand matches up to our standards. We are increasing the number of tests required, clarifying exactly how the tests are done and requiring the tests to be undertaken by internationally accredited testing laboratories," Dr Smith says.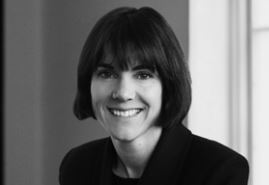 a message from adina thorn
"We are interested to hear from any property owner that had foundations laid with steel mesh from approximately March 2012 to April 2016. Mesh manufacturers have claimed their product had been passed by an independent testing laboratory when that wasn't the case at all. No-one has a crystal ball but I would expect Steel & Tube to receive a significant financial penalty. (In April 2018 Timber King and related company NZ Steel Distributor were fined $400,950 after pleading guilty to making false and misleading representations. Most recently Brilliance International was fined $540,000 for making misleading representations about its steel mesh products). Unfortunately none of that money makes its way to the people affected.
I would like to hear from you, understand your concerns and what would work for you. Once you register your interest in the steel class action, one of my team will be in touch. We look forward to hearing from you."
Adina Thorn




A paid for page.
Views expressed by the author(s) not necessarily those of EQCfixNZ.